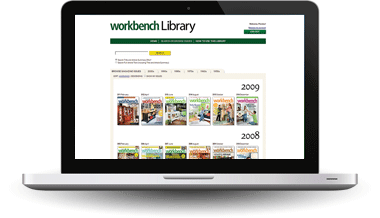 Buy
ONLINE

access to all past
issues of Workbench Magazine!

Workbench Library ONLINE ONLY $59!
Prices listed in U.S. dollars.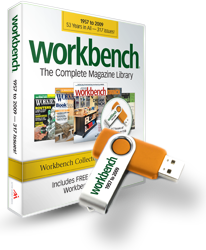 Have you already purchased the Workbench Library USB Flash Drive or DVD?
Get FREE ONLINE ACCESS to all the issues on your USB Flash Drive or DVD!
Click here to verify your purchase and activate your account.